Latest update at 4/11/02.

Current update
Due to the massive load of crap I've been getting in Mugen Dev as of late, I have ultimately decided to cease all public Mugen releases. In other words, the Mugen page is gone for good now. Just thank Deuce for this. My wips will only be distributed privately from now on. In its place I am planning on making a page dedicated to the 2 games I am making with the engine Game Maker. I also am renewing interest in the Oxyd series, so Oxyd fans will have something to look forward to soon. The Cham Cham shrine here will soon disappear as well since I'll move all the stuff there to my main Cham Cham shrine. Not to mention my hotmail account is being overflowed with useless spam, so the only e-mail link I have now is to my AOL account.
10/27/2001: Added a large, but awesome underwater pic of Cham Cham and Chona Chona. A birthday present from my friend Cloud.
---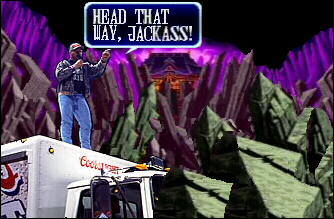 Menu
Cham Cham's page
Miscellaneous page
A&F Links
A&F Bulletin Board
E-mail me
---

Sign the Guestbook

View the Guestbook
---